Switzerland has been the world's most innovative country for 8 consecutive years, according to the Global Innovation Index (GII) published by the World Intellectual Property Organization (WIPO). This trend is based on the premise that richer nations with a more diversified industry and a broad export portfolio, are more likely to obtain a better innovation score[1].
From innovation arises the principle of protecting intellectual or industrial property. Subject in which Mexico is ranked 3rd in Latin America, but 56th  worldwide. However, Mexico has been making efforts to climb the World Innovation Index ranking, such as the actions undertaken by the Mexican Institute for Industrial Property (IMPI) and the Attorney General's Office (PGR).
In the last year, several reforms to the Mexican Industrial Property Law were approved, including those to protect innovation such as: national and foreign designations of origin and geographical indications; new figures as certification marks; new signs, including smell, sound, holograms, trade dress and secondary meaning; bad faith; opposition system; declaration of use and coexistence [2].
Nowadays, innovation is widely recognized as a central engine of economic growth and development, and the challenges that Mexico is facing in terms of security, renewable energy, climate change, access to health services and quality of life require new technological solutions that can be constituted in an adequate legal framework.
If we analyze the economic growth regarding innovation and investment created since the entry into force of the Mexico-EFTA Free Trade Agreement (Switzerland, Norway, Iceland and Liechtenstein), we can witness that the commercial exchange between Mexico and Switzerland tripled, going from 1 billion USD in 2005 to about 3.5 billions USD in 2015. In more specific sectors, Mexico ranked first as Switzerland's Latin American provider of medical, surgical and dental appliances and devices. For example, there are 8 Swiss companies in Mexico that held alone a total of 90 patents in the first half of 2018 [3]. Also, in 2018 Switzerland has obtained the registration of 1,210 trademarks. According to this, the efforts to protect IP and promote innovation must be multiplied.
The Swiss-Mexican Chamber of Commerce and Industry is committed to linking innovation (one of the main sectors of Swiss companies in Mexico) with the protection of IP, which has led to the creation of the Working Group on Legal Affairs and Intellectual Proprerty. This, due to the challenge that IP issues represent for several Swiss key industries in Mexico: pharmaceutical, food and beverage, infrastructure and watchmaking.
[1] Cornell University, INSEAD, and WIPO (2018): The Global Innovation Index 2018: Energizing the World with Innovation. Ithaca, Fontainebleau, and Geneva: https://www.globalinnovationindex.org/gii-2018-report
[2] Cámara de Diputados del H. Congreso de la Unión (última reforma publicada DOF 18-05-2018). Ley de la Propiedad Industrial. Consultado en: http://www.diputados.gob.mx/LeyesBiblio/pdf/50_180518.pdf
[3] IMPI (2018). IMPI en Cifras. Consultado en: https://www.gob.mx/cms/uploads/attachment/file/346503/IMPI_en_CIFRAS_enero_-_junio_2018_18-07-2018.pdf
[srs_total_pageViews]
About the author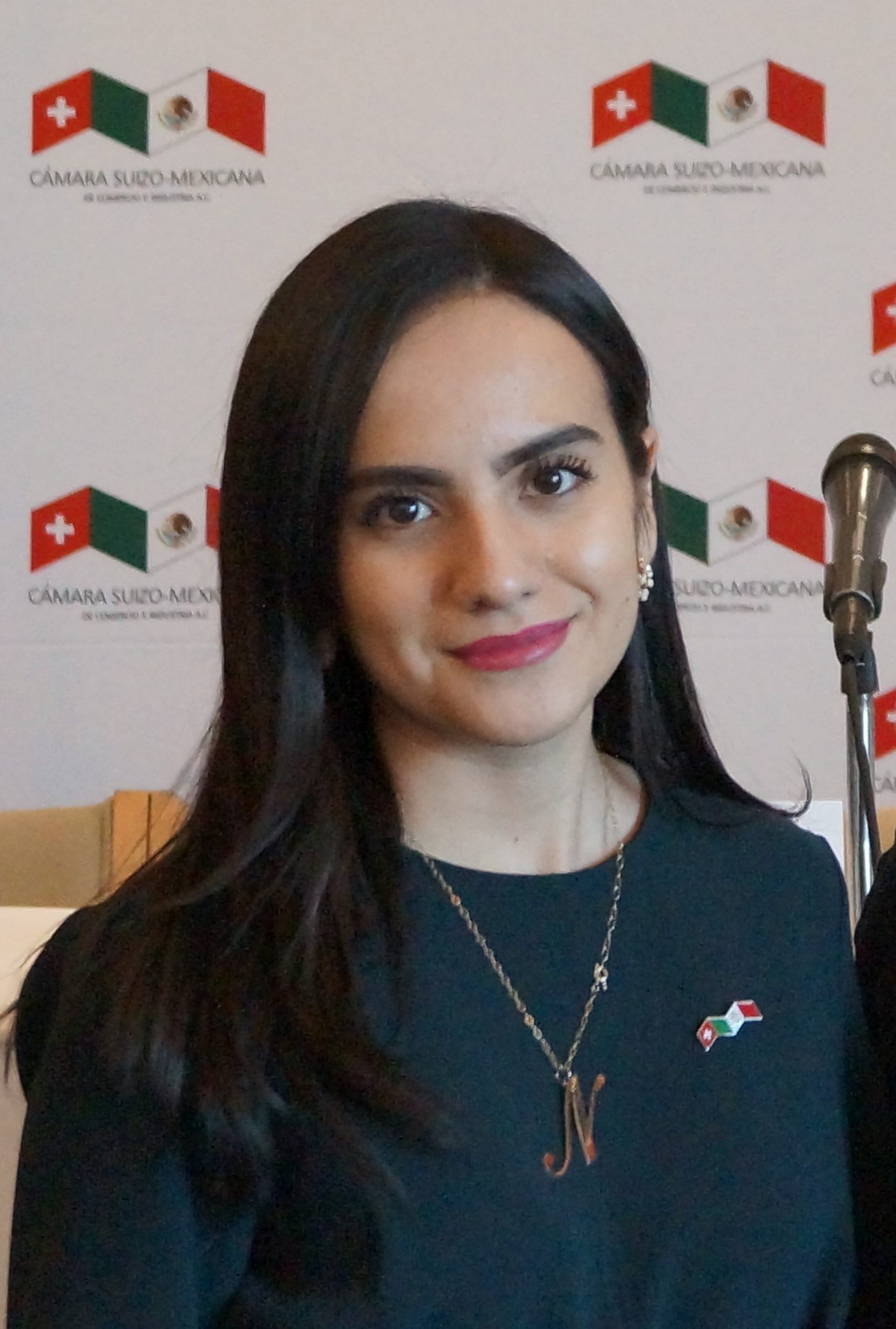 Natalia Villanueva has a Bachelor's degree in International Relations with a concentration in International Business. She is particularly interested in issues like foreign trade, intellectual property, and finances.