Welcome Message from the Ambassador of Switzerlad to Mexico

.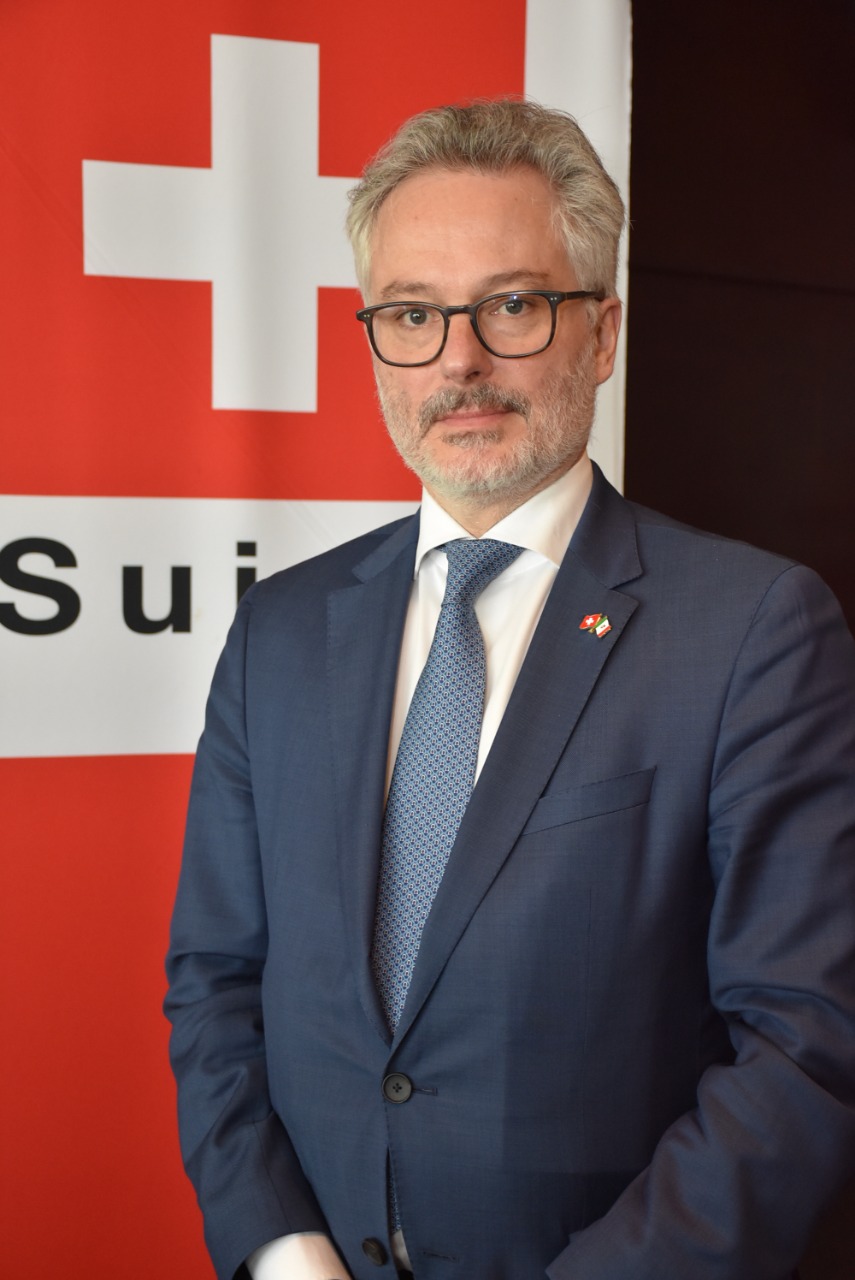 Dear Friends of the Swiss-Mexican Chamber of Commerce and Industry,
Last April 2022, I arrived in Mexico with my dear wife Rosita, honored by the opportunity to serve as Ambassador of Switzerland in Mexico. In these first months, we have been able to appreciate firsthand the high economic, cultural and social dynamism that characterizes this extraordinary country. With around 6,000 compatriots established in Mexico, and close to 250 Swiss companies with operations in Mexico, the bilateral relationship between Mexico and Switzerland is solid. This presence is the basis, the foundation, of the deep human and economic ties that exist between Switzerland and Mexico.
From the beginning, our collaboration with the Swiss-Mexican Chamber of Commerce and Industry has been close: upon my arrival, I received at the Swiss Residence, together with my wife, CEOs and representatives of Swiss companies to discuss the investment outlook in the country. Likewise, in May 2022, as part of my first official visit outside Mexico City, I witnessed the opening of the third SwissCham representation in Monterrey, Nuevo Leon. During the visit, we had the opportunity to meet with state authorities for an exchange on strategic issues for both Switzerland and the State of Nuevo Leon, such as Industry 4.0, education and sustainability. We were able to identify several points of convergence.
I hope that this year and throughout my stay in Mexico, in addition to the economic recovery from the pandemic, we can count on additional fruitful meetings with businesses, the Mexican government as well as with several state governments. During my tenure as Ambassador to Mexico, I look forward to continuing to collaborate with strategic partners such as SwissCham Mexico and to tap into the potential that exists to strengthen bilateral economic, commercial and financial ties between our two countries.
Mr. Pietro Piffaretti
Ambassador of Switzerland to Mexico and Belice.