Welcome Message from the President of the SwissCham Mexico

.
Dear visitors,
The COVID-19 pandemic has severely impacted the global economy, finances, politics and society. Social distancing and sanitary measures have affected global value chains and forced the business community to rethink the way we do business. That is why it is more important, more than ever, to be grouped in a strong and effective business association such as the Swiss-Mexican Chamber of Commerce and Industry that represents the interests of Swiss companies in several sectors.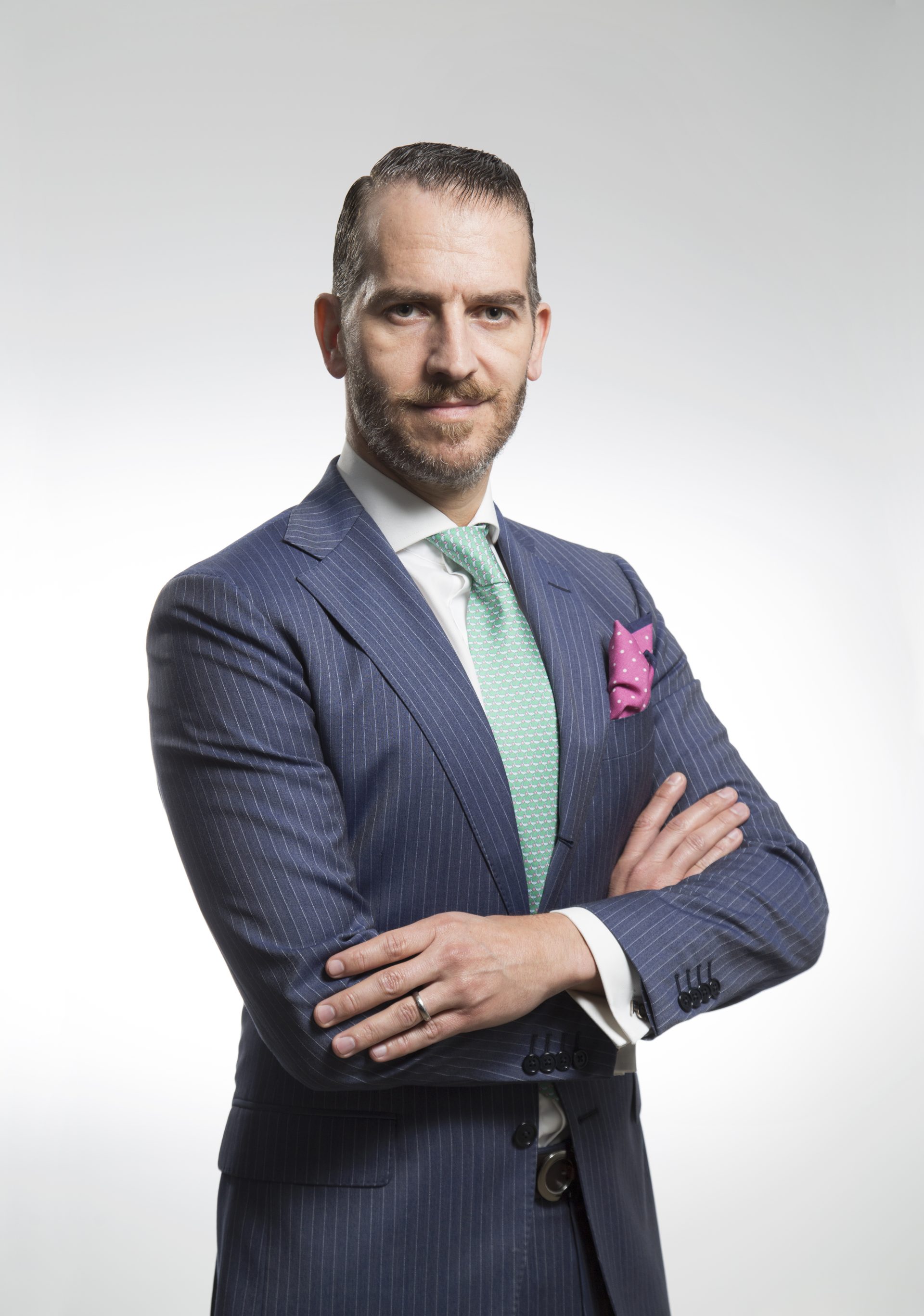 The "new normal" caused by the COVID-19 pandemic entailed both, opportunities and challenges for Swiss companies throughout the country. In this context, the Swiss-Mexican Chamber of Commerce and Industry was able to adapt to the new way of doing business and aimed to strengthen its value proposal through digital and virtual events aligned to three specific lines of action: 1) to increase our external presence by being more vocal, 2) to stay close to our members, and 3) to become more agile in the way we channel our members' key topics and requests.
Despite being physically estranged, we continue to be even more present in the day-to-day lives of our affiliates, offering support to deal with this crisis. Now, our affiliates living outside of Mexico City or abroad can participate in all our activities through digital platforms. This past year the Chamber organized more than thirty high-level events, including virtual meetings, webinars, and digital panel discussions. Some of the topics addressed included  measures taken by the government in various issues (labor, sanitary, health, legal, economic, tax, among others), monitoring of the reopening of economic activities, measures taken by Swiss companies in Mexico, and financial and economic outlooks by Swiss banks and through our business surveys.
In addition, we held forty-four meetings of the ten theme-focused working groups in 2020, which are a valuable instrument to share best practices between companies, inform members about topics of interest, law reforms (including labor, tax, customs), and ultimately, to define our Chamber's agenda. These meetings have been essential to identify the main challenges Swiss companies face, for the annual Consultative Group on Trade and Economic Cooperation between Switzerland and Mexico. We, also participated in representation of the Swiss private sector with three memorandums on the pharmaceutical sector, regulatory affairs, and tax issues.
Besides high-level events and working groups, we have prioritized three main agendas: 1) development and sustainability; 2) promotion of Swiss science, technology and innovations; and 3) diversity and inclusion. We have promoted the United Nations Sustainable Development Goals within Swiss member companies, Swiss research & development centers in Mexico, and business policies in favor of vulnerable groups such as women, people with disabilities, and the LGBT+ community. The Consortium of Mexico's Wellbeing was established in April 2020 to mitigate the negative economic impacts of COVID-19, support Mexico's health system, and react to natural disasters prioritizing four pillars: resilience, health, employability and gender issues.
Another guiding pillar of our organization has been the Swiss Alliance on Dual Education. To this date, 340 students have successfully completed technical studies at six member companies (Bühler, Clariant, Ferring, Nestlé, Schindler, and Zurich) in 17 different technical degrees in seven States of Mexico. More than 140 instructors within companies have also been trained and certified. In parallel, Swiss companies offer 500 positions for young Mexicans to receive training through the federal program "Jóvenes Contruyendo el Futuro".
There was also significant progress in the engagement of several government agencies and officials of both Mexico and Switzerland, including legislators, ministries and undersecretaries, representatives from the Office of the Presidency and other government agencies, and state and municipal level governments. Together with the Embassy of Switzerland, the Chamber was honored to host a Swiss delegation from the Swiss Office of Federal Public Health at the beginning of 2020, precisely on health-related issues and binational cooperation.
This was 2020 in a nutshell. A big thank you to all our members for their support and commitment to this joint effort, particular in these difficult times. We have come a long way together in these four years, but our journey ahead is even more exciting as challenging. It is my hope that you will find the information provided in this website as useful, but more importantly, I hope that you will be encouraged to continue participating in our activities in 2021, which will include services such as certificates, mentorship programs, a network of experts, a job bank, and the launch of reports.
Dear visitor, our website offers extensive information about the mission, vision and history of the SwissCham, as well as our affiliated companies, the activities and services that we offer and the events and Working Groups that we organize. I hope that this website provides all the information that you need. If you have any questions or doubts, please contact us at:
Phone: +52 (55) 5081 1894
E-mail: info@swisscham.mx
I wish you and your families to stay safe and healthy.
Sincerely,
Fernando J. Cruz
President of the Swiss-Mexican Chamber of Commerce
Country President and Corporate Affairs & Communications Head at Novartis.